Globally Rated #1 Result Coach announces another promising MIND DEVELOPMENT Course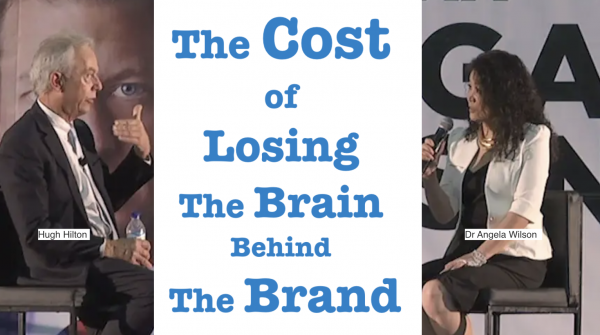 August 13, 2019 – An innovating wealth and success Coach Dr. Angela Wilson Ph.D. announces new, impact-promising program. This cutting-edge service focus on retrieve 30-100% wealth loss and secure success using the power of the total three levels of minds. It has been tagged 'Done-For-You Mind Development for Achievers.' The program, according to the brilliant speaker, is targeted at optimizing the mind of participants. It aims to help them reach the required level that will see them effortlessly touch on dream realization through well-structured execution of plans.
Dr Wilson has rich clinic experiences dealing with depression, fear, anxiety, schizophrenia, ADHD, etc.
Decades effort in polishing this soft skill led Dr Wilson to a profound discovery on how any achievers can dominate the game of mind without feeling powerless at a certain point of life journey.
Dr. Angela Wilson has spent her whole life optimize on how to access the human potential with less effort and can lead achievers to lifelong success.
"It is so critical for global achievers to know how our minds work and how we can take power back dominating our destiny. Without this essential soft skill, we can hardly avoid an uncontrollable and sudden mental breakdown in this complicated commercial world." – Dr. Angela Wilson.
It is rather unfortunate that so many billionaires and millionaire, celebrities of many big brands in different industries encountered the "unnecessary and avoidable" tragedy. Losing the brain behind a brand is extremely costly, while had so many chances to save their own lives.
With a wide range of services offered thereon; the outfit is solely focused on dispensing group and 1-on-1 'Done-For-You' mind development courses for determined achievers. The detailed information can be found on the Achievers Resources website.
Discussing this program in one of the videos on the e-platform, the coach widely known with a lot of accolades and awards, Dr. Angela, addressed the two stages of mind development; "the infectious stage and the inspiration stage".
Dr. Angela expatiated that many achievers, like celebrities, millionaires, billionaires, etc. don't know the secret on how to bypass the infectious stage where the suffering is created, and this is why they continue to suffer from issues like stress, depression, anxiety, and so on that cause eventual irreversible loss.
As Dr Angela will always say, she understands that time is so precious to high achievers, for this ultimate reason the decision to exclusively share the "Done-For-You" method becomes a major offer. Achievers only need to follow the laid down precepts, which in turn enable achievers to leave with the powerful feeling on the journey of pursuing wealth and success.
Delineating further on who is the right coach, Dr Angela Wilson replied remains unique and different from all others.
This offer is not a common type or designed for everyone, it's only meant for those ambitious achievers who want to control destiny through the capacity of the power of the mind.
Unlike most online classes that run with webinar and attendees only can watch the recording, Dr Angela Wilson will interact with Attendees face-to-face online 1-on-1 or in a group.
This service, in particular, is focused on helping achievers rise again from whatsoever issues are have been holding them back, including been stuck with poor performance, low productivity, procrastination, fear in the sale, stress, leadership issues, depression, anxiety, OCD, cancer, ADHD, PTSD, and so on. It is a course whose prominent theme is personal development, with an 'On-The-Spot' transformation promise.
For not-for-profit organizations, Dr Offer her service free at https://www.peacetalk.org
Media Contact
Company Name: Achievers Resources Pty Ltd
Contact Person: DR. ANGELE WILSON
Email: Send Email
Phone: 0061-07-31949270
Country: United States
Website: https://www.achievers-resources.com/